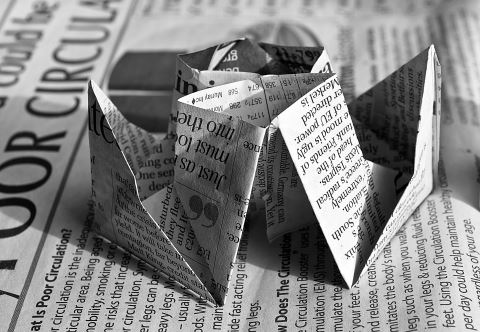 Certification has become a mainstream feature of professional careers. Various business analysis and software requirements organizations exists that offers both a community for sharing knowledge and certifications opportunities in a similar way than the Project Management Institute provides for project management domain. This article presents a list of business analysis and software requirements certifications currently available from different professional organizations.
As usual, there is sometimes a thin line between providing genuine knowledge and the mere "selling" by some training companies of a certificate that should enhance your employability. You should do your own due diligence before starting a certification program, exploring what value it has for you, how it is recognized by companies in your area of the world and what is the level of competence of your trainers.
International Institute of Business Analysis (IIBA)

The IIBA is a non-profit international professional association for business analysts that has local chapters in many countries. It claims to be the first organization to offer formal certification for business analysis professionals with two certification programs. The Certification of Competency in Business Analysis (CCBA®) is for business analysis practitioners who want to be recognized for their experience and achieve a milestone in their BA career. The CCBA® designation will allow you to demonstrate your skills and your ability to take on greater responsibility. IIBA® expects the CCBA® designation to become the industry standard certification for business analysts. The Certified Business Analysis Professional (CBAP®) is aimed at senior business analysts who have the skill and expertise to perform BA work on projects of various sizes and complexities.
Web site: http://www.iiba.org/imis15/IIBA/Certification/IIBA_Website/Certification/Certification.aspx

British Computer Society (BCS)
The BCS is both a body to exchange IT expertise and knowledge, a provider of IT qualifications and a creator of IT standards and frameworks. It provides three certifications in the domain of business analysis and software requirements.
The certificate in Business Analysis Practice deals with the fundamental aspects of business analysis. It uses a holistic approach to the investigation and improvement of business situations with a view to developing effective, feasible business solutions.
Web site: http://certifications.bcs.org/content/ConTab/45
The Certificate in Modeling Business Processes focuses on the investigation, modeling, analysis and improvement of business processes.
Web site: http://certifications.bcs.org/content/ConTab/48
The Certificate in Requirements Engineering provides a Requirements Engineering approach to requirements definition. It uses a systematic approach to eliciting, analyzing, validating, documenting and managing requirements.
Web site: http://certifications.bcs.org/content/ConTab/50
QAI Global Institute (QGI)
The QAI is a global development and consulting organization addressing the education needs of information technology organizations. The QAI Global Institute (QGI) provides training, career programs, exam preparatory training and certification for both individuals and organizations. It provides two certifications in the business analysis area. The Certified Associate Business Analyst (CABA) is a first-level certification that demonstrates professional competence in requirement gathering and management, knowledge of delivery process and management and communication skills. The Certified Software Business Analyst (CSBA) is a practitioner level certification that should demonstrates proficiency in application of business analysis skills to real life scenarios and managing the link between the business & IT communities.
Web site: http://www.qaiglobalinstitute.com/innerpages/Certifications.asp?ID=125
International Requirements Engineering Board (IREB e.V.)
The International Requirements Engineering Board aims at providing a certification model with syllabi and exams, thus fostering further education in the field of requirements engineering. The goal is to improve requirements engineering and business analysis in practice. The Certified Professional for Requirements Engineering has three levels: Foundation, Advanced and Expert. Having obtained the certificate of the previous level is a prerequisite for certification of a certain level. The exams are conducted by the certification bodies licensed by IREB e.V., who also issue the certificates for examinees who have passed the exam.
Web site: http://www.certified-re.de/en/certification.html
IEEE Computer Society
The IEEE Computer Society is one of the biggest organizations of computing professional. The Certified Software Development Professional (CSDP) credential is intended for mid-career software development professionals that want to confirm their proficiency of standard software development practices. It contains an important part related to requirements, from elicitation to validation
Web site: http://www.computer.org/portal/web/certification/csdp
Object Management Group (OMG)
The goal of the OMG is to develop enterprise integration standards that provide real-world value. The OMG Certified UML Professional™ certification is a rigorous and comprehensive test of a person's knowledge of OMG's specifications for the Unified Modeling Language (UML). The worldwide UML Certification Program provides an objective measure of your UML 2.x Specification knowledge.