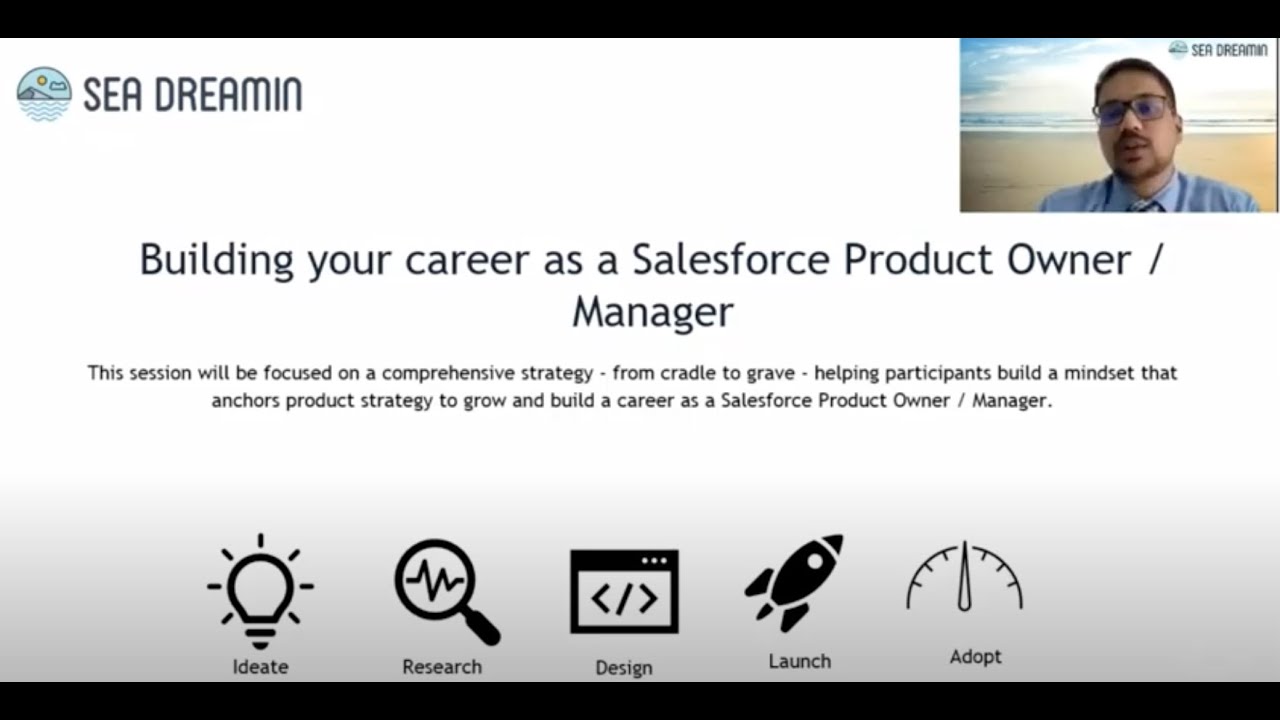 Are you keen to build your career as a Salesforce product manager or Product Owner? This presentation is a comprehensive strategy helping participants build a mindset that anchors product strategy to grow and develop a career as a Salesforce Product Owner or Manager.
Lots of Salesforce Administrators or Salesforce Business Analysts either support Salesforce Product Owners or inherit product ownership responsibilities. Product Ownership works best as a team effort to help maximize value delivery. Product Ownership provides a framework, tools, and techniques, combined with key competencies to create successful products and valuable outcomes. The Salesforce Product Owner is a representative of interested and influential stakeholders, who helps to define product features and to prioritize the product backlog. It incorporates both a tactical and strategic component of product development.
A Salesforce Product Owner is very much a strategic role. The person in this role needs to understand the details, features, functions, and stories within an Agile environment, and align these items to the strategy of an organization. Having access to high-level strategy all the way down to granular details is vital for a Salesforce Product Owner to know.
Video producer: https://www.seadreamin.com/